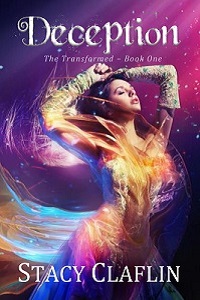 I had a team of readers read Deception before starting my final edit. They gave me such helpful feedback and even before I made the improvements that they suggested, everyone said that they enjoyed the book!
These are some quotes from those readers and a couple other early readers. 
"I just finished!!!!!!!! THE ENDING RULED!!!!! I seriously could not stop reading until I got to the end, Stacy! When does the next book come out!?!?!?!?! THIS WAS AWESOME TO READ!!! THANK YOU!!!!" – Melanie A.
"I enjoyed the story very much, and I think you're on to a winner!" -Grace R.
"This is just the type of genre that I like to read. If you only could see my Kindle library! I have to say you have a wonderful writing style! I looked forward to reading it and had a hard time putting it down, until my Kindle yelled at me that my battery was going dead." -Angela K.
"Let me tell you how much I REALLY enjoyed the story." – Steve R.
"Need. Book. 2. Lol! Just finished deception…..loved it! Can't wait for the next!!" – Sarah W.
"Just finished reading 'Deception' authored by my niece-in-law, Stacy Claflin. It was a great read and I cannot wait to read the second book of this series in the new year. Although I have never been interested in this subject matter, I was drawn into each chapter by the story, its twists and turns and by the characters that Stacy has created. I recommend this book for teens as well as old folk like me. Great first book, Stacy." – Karen C.
A very special thanks to everyone who took the time to review Deception!