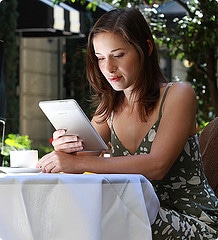 If you're an author, you can submit your book for me to review!
I'll post a review on the blog and two other places: Amazon, Good Reads or Barnes & Noble. Or if you have another site you prefer, you can request it. I may or may not be able to post a review onto other sites.
Once your review has been approved, I'll let you know an estimated time of when you can expect the review to be ready. If you haven't heard from me within 4 days of submitting your review please use the contact form to contact me.
What's the benefit of reviews on this site? Aside from the exposure for the authors, it's a great way for readers to discover new books! I love reading and it's always fun to find new authors. I would love to share some of my favorites with you!
To find out more about how to submit a review see the Reviews tab at the top of the page! You will also find the submission form there!
I look forward to reviewing your books! In the meantime, I will begin posting reviews of books that I've already read that you might enjoy.  I'll continue to post reviews of books that I've read that haven't been submitted just because I want to help promote authors that I love and help readers find new books!
Image by goXunuReviews