I'm looking for a few new beta readers for my upcoming novel!  (See the bottom of this post for the book cover and description.)
What does this mean? I am looking to expand my review team: a group of people who review the 3rd drafts of my novels. Some give me edits for punctuation, grammar, etc., while others help me with the "big picture" type of stuff: their thoughts on the plot, character development, etc.
What's in it for the team? They get to read my stories early and for free! They even get a free e-version of the final copy.
What's expected of team members? I will send the review copy of Chasing Mercy in the next couple of weeks and I ask that the review team/beta readers read the book and send me their reviews within two weeks after receiving the draft. Amazon reviews are highly appreciated, but not required, when the book is released.
If this is something that you're interested in, please use the contact tab on the top of this page to apply. Be sure to let me know what makes you stand out – Are you an avid reader? Do you find plot holes easily? Are you a good editor? Do you…?
Also, if you would like to review other books but can't review it at this time, let me know that too!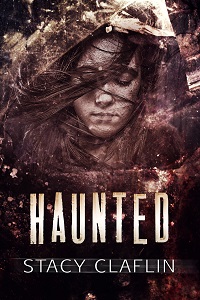 The summer after graduation should have been the most exciting time of Mercy's life.
Instead, on the way to an exciting overseas trip, she barely survives an accident that kills the rest of her family. As soon as she's released from the hospital, a creepy hooded figure with black skinny jeans begins to chase her. 
At home, Mercy experiences other ghostly encounters. Kit, her neighbor who happens to run a paranormal blog, thinks that her brush with death has made her more sensitive to life on the other side. She discovers that the creepy hooded figure is holding her dad's ghost captive so she enlists the help of Kit to rescue her dad from the ghost who's chasing her.