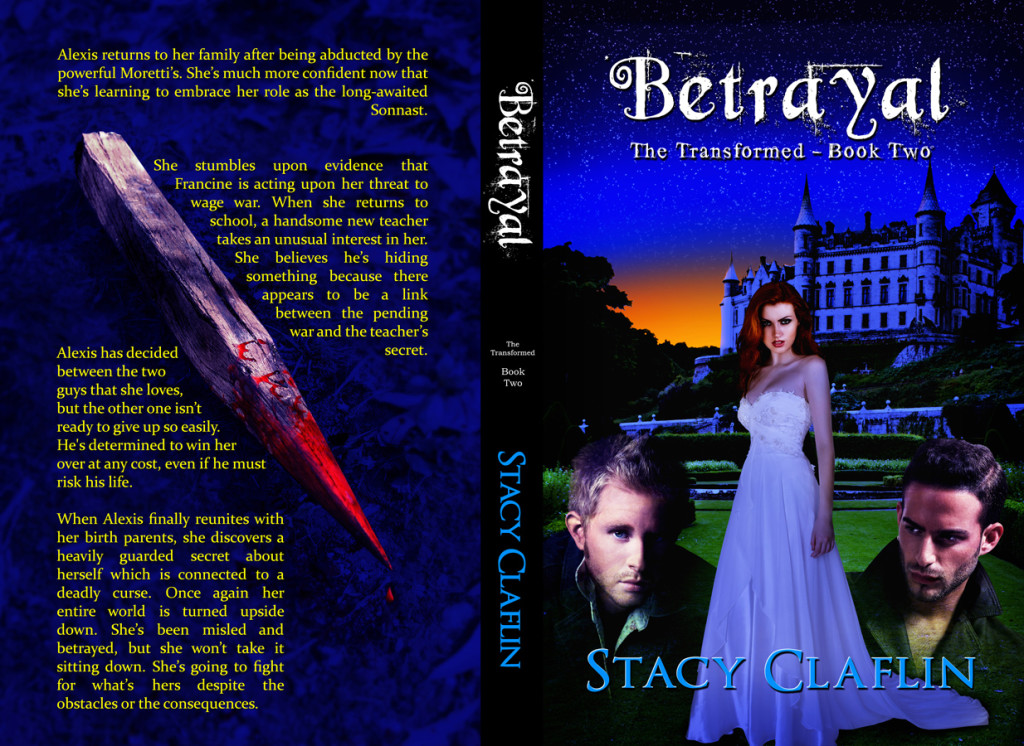 Betrayal is the second book in The Transformed Series. It follows Deception.
Alexis returns to her family after being abducted by the powerful Moretti's. She's much more confident now that she's learning to embrace her role as the long-awaited Sonnast. 

She stumbles upon evidence that Francine is acting upon her threat to wage war. When she returns to school, a handsome new teacher takes an unusual interest in her. She believes he's hiding something because there appears to be a link between the pending war and the teacher's secret.

Alexis has decided between the two guys that she loves, but the other one isn't ready to give up so easily. He's determined to win her over at any cost, even if he must risk his life. 

When Alexis finally reunites with her birth parents, she discovers a heavily guarded secret about herself which is connected to a deadly curse. Once again her entire world is turned upside down. She's been misled and betrayed, but she won't take it sitting down. She's going to fight for what's hers despite the obstacles or the consequences.
It is available on Kindle and Nook! It will be available in paperback later this month.
There will be an official blog tour the week of March 18-22.