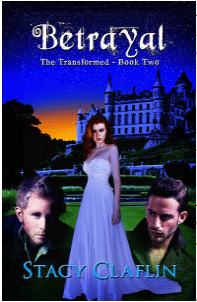 Today is the second day of the Betrayal Tour which goes on all week! I'm giving away Deception for FREE this entire week on Kindle through Friday (3/22)! It's the book that comes before Betrayal, so if you haven't read it already, be sure to grab it – and read it!
Be sure to tell your friends about it too so they can grab it too. You can tweet about it now!
Today I am going to share a never before revealed excerpt from Betrayal. Yesterday I hosted an interview with Alexis Ferguson, the main character in the series. 
Don't miss a single post from the book tour by some fantastic bloggers: Official Tour Schedule
Excerpt:
We were at the Monroe's house and I was avoiding Tanner. When we had arrived at his house, he had smiled at me but I looked away. As I looked back at him in the corner of my eye, I could see the hurt.

We were in the rec room with his brother and my sister. I was watching TV with Natalie; Tanner was playing pool with his little brother.

"What's going on with you two?" Natalie whispered to me during a commercial.

"It's awkward now that Cliff's back," I whispered back.

"Cliff's back?" she exclaimed.

"Yes."

"What are you going to do now?" she asked.

"Yes, what are you going to do?" Tanner asked, suddenly next to us.

Natalie jumped. "What…how'd you…?"

I had momentarily forgotten about his newly acquired abilities. I looked up at him and into his eyes. I couldn't deny that I loved him, that's why I had accidentally done what I had. Tears filled my eyes.