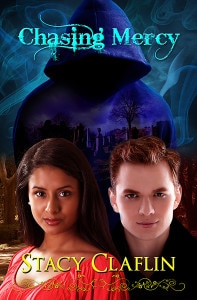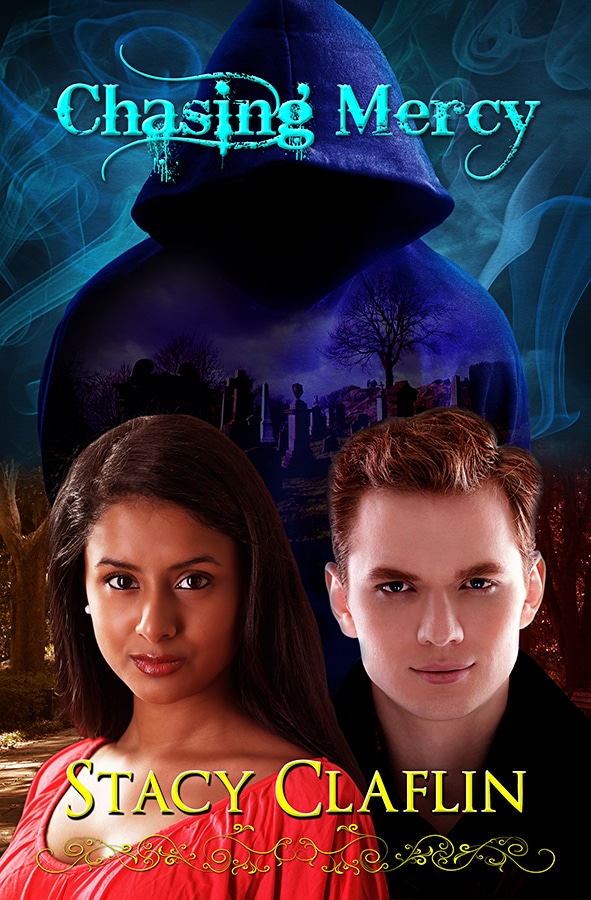 Chasing Mercy is now available for purchase!
The summer after graduation should have been the most exciting time of Mercy's life.
Instead, on the way to an exciting overseas trip, she barely survives an accident that kills the rest of her family. As soon as she's released from the hospital, a creepy hooded figure with black skinny jeans begins to chase her. 
At home, Mercy experiences other ghostly encounters. Kit, her neighbor who happens to run a paranormal blog, thinks that her brush with death has made her more sensitive to life on the other side. She discovers that the creepy hooded figure is holding her dad's ghost captive so she enlists the help of Kit to rescue her dad from the ghost who's chasing her.
To celebrate, I'm hosting a Reader Appreciation Month $70 Giveaway – don't miss that!
Excerpt
"Do you know much about ghosts?" I asked, playing with a nail. I wanted to ask Kit about the hooded figure with skinny jeans who had been chasing me, but was afraid that he'd think I'd lost my mind.

"I'm always learning about them," he said. "I try to know as much as possible. Why? Did you have an experience with one?"

I sighed. "I thought I saw one."

His eyes lit up. "Really? Where?"

"I was at…church…and saw a guy in black that nobody else saw. He was really creepy."

"In a church?" he asked, sounding surprised.

"They don't normally show up in churches?"

"Spirits can be anywhere, but they aren't usually found in churches. Especially when they manifest themselves to people. Was it a regular service or some kind of event?"

I looked away. "It was a memorial service."

He raised an eyebrow. "A funeral? For real? Did it look like the person who died?"

"People," I corrected. "There were four of them. And no, he wasn't any of them."

"Were you close to any of the people who died?"

"Would that make me more likely to see the ghost?"

"No," he said. "Well, maybe, but that's not why I was asking. I'm concerned for you."

I looked at him. "Concerned? Why? Am I in danger?"
If you enjoyed that excerpt, you'll enjoy this one too! You'll probably also enjoy reading the whole book! Grab it here.