Kindle Worlds is one of Amazon's newest projects. It's one that has caused a lot of debate among authors; some authors love the idea while others think it's a horrible idea and a waste of time.
Amazon has opened up certain licensed worlds: books, movies, and games for authors to write in. It's great for readers who love those worlds and would like to spend some more time in them. Authors who also love those worlds get to have fun writing in worlds that they enjoy but have not created.
I was excited about Kindle Worlds when I first heard about it, because two of my favorite shows are in Kindle Worlds. I couldn't wait to start writing in the Vampire Diaries world!
In fact, I signed up for the updates from Amazon so that I would be alerted immediately when Kindle Worlds opened up. Thankfully, I heard about it opening up on a message board that I frequent because otherwise I would still be waiting for that email from Amazon! Seriously. It's opened, I signed up, and I haven't received any emails at the time of this writing.
My book just published. Check it out, it's only 99c:
If you aren't interested in the Vampire Diaries, there are nearly a dozen other choices for you to choose from: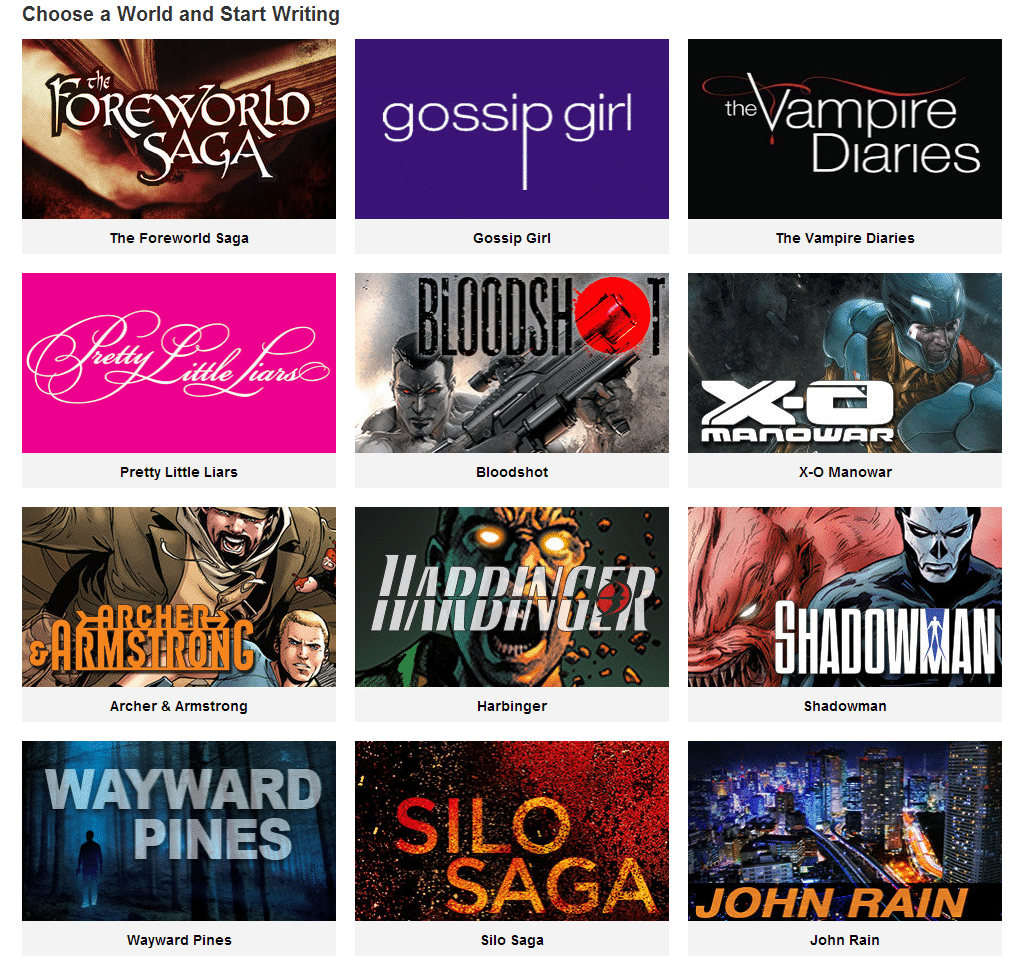 If you'd like to read more about the pros and cons of authoring a book in Kindle Worlds, read What the Heck is This Kindle Worlds Thing? Alicia Dean answers the concerns that many authors have.
Authors, you can learn all about what you need to know to write in Kindle Worlds.
Check out the other books in Kindle Worlds.
A
s a reader and/or an author
, do you like the idea?