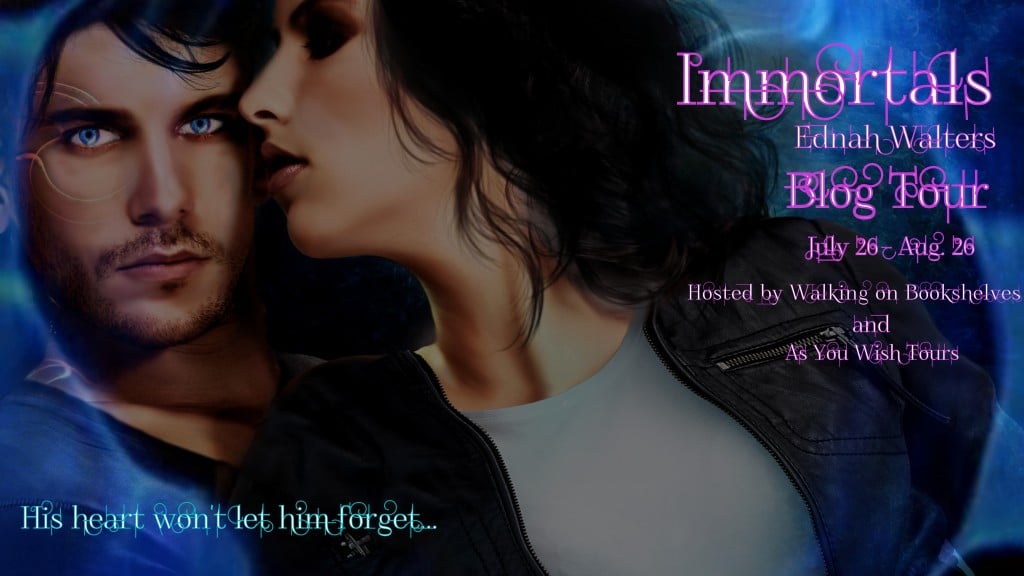 Book Title:  Immortals
Series:  Runes
Author:  Ednah Walters
Release Date:  August 5th 2013
Genre:  YA Paranormal Romance
Length:  342 Pages
Publisher:  Firetrail Publishing
Presented by: Walking on Bookshelves & As You Wish Tours
Q&A
Fantasy or Horror?
Ednah:  Fantasy
Day or Night?
Ednah:  Night.  My creative juices flow at night
Favorite Drink?
Ednah:  Café Zinfandel
Favorite Movie?
Ednah:  The Notebook
What is you must have to write?
Ednah:  Internet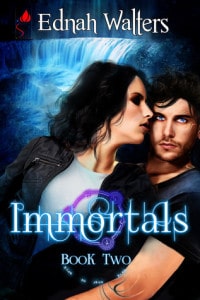 BLURB
Nothing can stop Raine Cooper when she wants something…
Raine finally knows that her gorgeous neighbor, Torin St. James, is a legend straight out of Norse mythology, and that her feelings for him are strong. Torin is crazy about Raine too, breaking the one rule he lives by: Never fall for a mortal. The problem is he no longer remembers her, his memories erased by Norns—Norse destiny deities—to punish her for defying them.
She will make Torin forget his one rule a second time and fall in love with her all over again.
But she quickly learns that well-laid plans do not work when dealing with deities and supernatural beings. Desperate, Raine makes choices that could not only tear her and Torin further apart, but lead to the destruction of everything and everyone she loves.
REVIEW

Immortals is the much anticipated sequel to Runes. The ending to Runes left me wanting the next book right away and I jumped at the chance to read an advance release copy.
Immortals starts of a couple of weeks after Runes ends. Raine has just returned from a vacation with her parents after her dad returned from his mysterious disappearance. When she gets back to school, everyone hates her and thinks that she's a witch because of what happened in the pool in Runes.
There are new mysteries to keep you on the edge of your seat. Her best friend is acting weird, but Raine doesn't seem to notice. Something is definitely going on with her dad, but she seems to be keeping her head in the dark about that too. Maybe it's because there's too much going on with Torin and Eirik.
A new immortal is in town, her name is Lavania. She ends up being Raine's teacher but Raine can't stand her, at least not at first. She doesn't think that she has any reason to trust her even though Lavania hasn't really done anything wrong.
There is a lot of action, romance, and mystery. If you loved Runes, read Immortals! If you haven't read Runes – go and read it!
5 stars
AUTHOR BIO
EDNAH WALTERS grew up reading Nancy Drew and the Hardy Boys and dreaming of one day writing her own stories. She is a stay-at-home mother of five humans and two American short-hair cats (one of which has ADHD) and a husband. When she is not writing, she's at the gym doing Zumba or doing things with her family, reading, traveling or online chatting with fans.
Ednah is the author of The Guardian Legacy series, a YA fantasy series about children of the fallen angels, who fight demons and protect mankind. AWAKENED, the prequel was released by Pill Hill Press in September 2010 with rave reviews. BETRAYED, book one in the series was released by her new publisher Spencer Hill Press in June 2012 and HUNTED, the third installment, will be released April 2013. She's working on the next book in the series, FORGOTTEN. Visit her at www.ednahwalters.com
Ednah also writes YA paranormal romance. RUNES is the first book in her new series. IMMORTALS is book 2. She is presently working on book 3, GRIMNIRS (Release date TBA). Read more about this series and the world she's created here www.runestheseries.com
Under the pseudonym E. B. Walters, Ednah writes contemporary romance. SLOW BURN, the first contemporary romance with suspense, was released in April 2011. It is the first book in the Fitzgerald family series. Since then she has published four more books in this series. She's presently working on book six. You can visit her online at or www.ebwalters.com.
AUTHOR LINKS
BOOK LINKS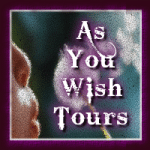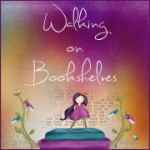 Tour Wide Giveaway