The three books in my Transformed series are on sale for the release week of Forgotten. All three for under $5 on Kindle, Nook & Kobo.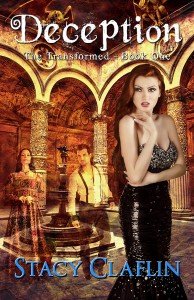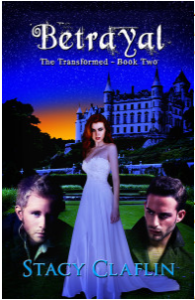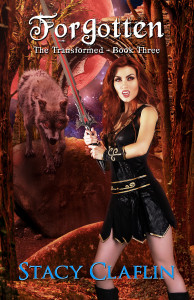 Deception – 99c
Betrayal 2.99
Forgotten 99c
About Forgotten:
Imagine that you wake up to discover that eighteen months have passed since you remember going to sleep. That's the reality that Alexis awakes to. She finds herself in the home of the human family who raised her and desperately needs to return to the castle where she is needed to win the war that has been brewing.
Not only has everyone disappeared, but everything in her life is the opposite of what it should be. Nothing can prepare her for what she discovers, and once again she finds herself not knowing who she can trust.
About Deception and Betrayal:
Alexis only believes in what can be proven by science…until strange things begin to happen to her that have no explanation.
When she gets angry light bulbs start exploding and crows begin to follow her. That's only the beginning. What she discovers will test not only her beliefs, but her strength, as she must stand up to one of the most powerful forces in the world.
As the story continues, Alexis learns more about her true identity and destiny. She must make some difficult decisions when her heart refuses to agree with the centuries-old destiny for her life.
Praise for the series:
"A very entertaining read that kept me on edge…read it almost in one day!"
-Uncommon Chick
"If you like interesting reads with an unpredictable ending BUY THIS BOOK."
-Darnell Jackson
"I loved too that this book never left me feeling as if I knew what was going to happen next."
-A Nagel
"If you love the genre of supernatural thriller–like I do–then Betrayal is a must read!"
-Steven Rice
"Once again Stacy Claflin has engrossed me in her world and kept me transfixed for hours as I couldn't put the book down"
-Sienna from Lost to Books