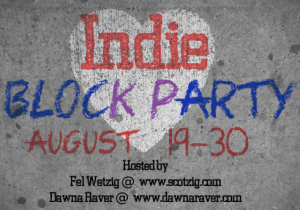 I started writing novels to publish in April of 2012. Ever since then, I've become a student of writing. I read books on writing, I read blog posts, listen to podcasts, and do just about whatever I can to continue learning every day.
Some things I've learned along the way…
Stephen King in On Writing taught me:
Avoid adverbs
Write for yourself, rewrite for the world
Enjoy writing and you can do it forever
Writing can be hard work
You won't please everyone
Writers must be readers
Hooked taught me the importance of a good beginning.
Supernatural even taught me a few things about self publishing, such as the importance of having fun.
Interviewing other authors has taught me that everyone has something to teach us.
Pinterest has taught me:
Check out my writer's resources if you're interested in more!
Visit the other Indie Block Party stops: