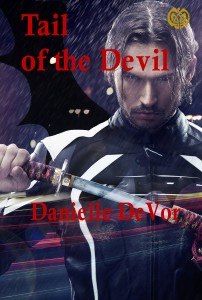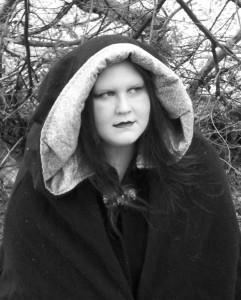 Interview
What's your story? How did you get into writing?
I've always written something. In elementary school, every week we had to write a poem. The best were put on the wall outside the door to our room each week. I decided I was going to get on that wall, and I eventually did.
After that, I was always writing something.
What advice do you have for aspiring authors?
Keep at it. Writing is something that takes a lot of time and practice to end up with something other people want to read. Ideas, in a way, are the easy part.
What are you working on now?
I am finishing up the final polishing on the second book in my exorcism series, Sorrow's Edge. After it is subbed to the publisher, I will then start on the sequel to my vampire series, currently titled- The Devil's Liege.
What has been the most challenging part of publishing or marketing your book?
My current book, Tail of the Devil, is a vampire fantasy. In a market that has tons of vampire books, it is hard to stand out. I'm hoping that once people get to know me a little, then they might check out my writing.
What has been your favorite part?
It might sound kind of dorky, but just knowing that people can search for me and my book on Amazon or Barnes and Noble feels really good.
Who are your favorite authors?
Richard Matheson, Stephen King, Anne Rice, L.A. Freed, Isaac Marion
What gave you the idea for your current work?
I have had people telling me for years that they would love to see what I would do with a vampire book. One day, I was sick, and Mathias, my main character from Tail of the Devil, popped into my head.
If you could be any character in the book, which one would you be?
Probably Nossy. He's tough, crazy, and knows how to have fun.
What other books have you written and/or are working on for the future?
Sorrow's Point is coming out in October 2013, followed by Constructing Marcus, my paranormal romance,
Release date- TBA, All the Pretty Little Horses- YA thriller- out on Sub, and I just finished Sorrow's Edge, the sequel to Sorrow's Point.
What's your favorite quote?
"Film spectators are quiet vampires" –Jim Morrison
What's your favorite supernatural creature?
Vampires- hands down. I feel for them. Even the evil ones. There is just something about the haunted visage, yet ruthless killer that strikes me.
Bio
Danielle DeVor spent her early years fantasizing about vampires and watching "Salem's Lot" way too many times. After living briefly in Baton Rouge, Louisiana, she moved back to her hometown to write. When not writing and reading about weird things, you will find her hanging out at the nearest coffee shop, enjoying a mocha frappuccino.
Social Media Links:
Twitter: @sammyig
Facebook: http://www.facebook.com/danielledevorauthor
Goodreads: http://www.goodreads.com/DanielleDeVor
Blog: http://danielledevor.wordpress.com
Where to buy Tail of the Devil:
http://www.amazon.com/Tail-of-the-Devil-ebook/dp/B00CJHO7D8/
http://www.barnesandnoble.com/w/tail-of-the-devil-danielle-devor/1115225829
Book Blurb
If Mathias thought being homeless sucked, being a vampire is worse. The vampires who transformed him believe he is the reincarnation of an ancient king. They expect him to quit swearing, use a napkin, and play by their weird, ancient rules. Screw that.
But after the reigning queen assaults Mathias, he has visions of a past life in which he was that king. Turns out the current queen killed him then, and wants to kill him again. He'd better grow up fast, because if he doesn't his second life may be shorter than his first.
Excerpt
You know you've been on the streets too long when the sound of an old man peeing in an alley reminds you of falling rain. Mathias stood, stretched his back, and walked out of the alley to escape the stench. He beat his hands against his jeans to knock away some of the grime, but it didn't help much. Then, he scratched his head and ran his fingers through his dirty brown hair.
"Don't think. Just move." Mathias raised his head and looked past the tops of the buildings toward the sky. The sun was bright, a little too bright, but then it always seemed that way.
The early morning mist still crept its way around the feet of the buildings. It was a weightless sludge that looked like it was drifting from the river, but Mathias had never been too sure if that was where the mist was really coming from. It showed the city for what it really was: old, dirty, and worn. He felt old. Older than he was, older than he should be, and the way things were going, he'd be dead before long anyway. If he was lucky, he'd make it another year, but the way things were going, it didn't seem likely.