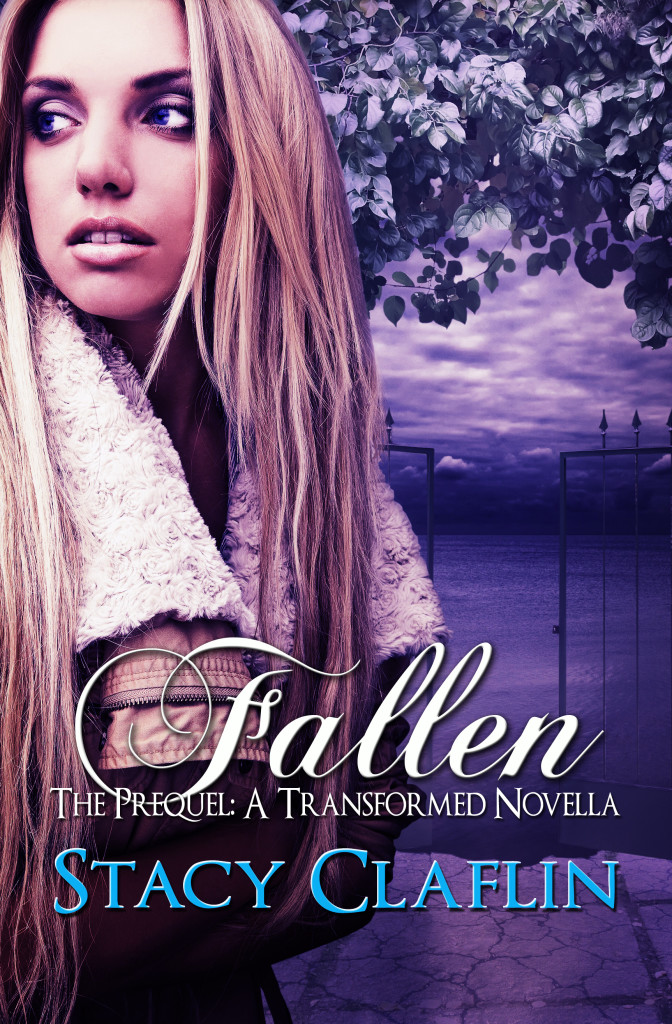 The tour for Fallen, my latest release, kicks off on Monday. Below is the schedule, which I'll be updating with the actual posts as they go live. Thanks so much to all of the bloggers participating in the tour!
In the meantime, grab Fallen for free on Kindle | Kobo | iBooks
Enter the giveaway at the bottom of this post!
Fallen
New Release! (Tweet about it)
Fallen is the prequel to the Transformed series (Deception, Betrayal, Forgotten) and it's also a novella, so it's a pretty quick read—and a fun one. It's from the perspective of one of the antagonists in the series.
Since Fallen takes place before the series begins, you don't need to have read any of the other books to read it. Jump in and enjoy.
About Fallen
Samantha Erikson is a vampire with one mission: to rule the world. She's spent decades winning over the world's most feared vampire, Vince Moretti. Just when everything is going according to plan, he sidetracks her with the assignment of pretending to be a high school student in a small town.
It's humiliating enough to go from stilettos to sneakers, but Samantha must also follow the most boring person alive: the teenage girl who stands between her and the throne. When she has had all she can take, she finds a fun distraction: an attractive football player who isn't scared of vampires. There's one problem. Against her better judgment, she falls in love with him. Now she must decide between the mortal she adores and a place of power in the vampire world. If she tries to have both, she could lose everything.
Schedule
Monday
Mythical Books – Spotlight & Excerpt
Literary Sweet – Review
Lost to Books – Excerpt
Tuesday
The Cover Contessa – Spotlight
Wicca Witch 4 Book Blogs – Spotlight
Miss Little Book Addict – Review
Wednesday
Margay Leah Justice – Spotlight
Nat Wood – Interview
Yah Gotta Read This – Review
German EDeL – Spotlight
YA Book Addict – Spotlight
Thursday
Jovon Tucker – Spotlight
Desert Rose Reviews – Review & Spotlight
Lost in a Book Nook  – Spotlight
Friday
Fiction Fairy – Announcement
Literary Mafia – Interview and Excerpt
Bunny's Reviews – Spotlight
Giveaway