Imagine waking up to discover that eighteen months have passed since you last fell asleep—in a different bed. That's the reality that Alexis Ferguson awakes to one morning. She desperately needs to return to the castle where she is needed to win an impending battle.
Alexis soon discovers that she can't find her way back to the castle, or even contact anyone from there. Not only that, but everything in her life is now the exact opposite of what it should be. Nothing can prepare her for what she discovers. Once again she finds herself not knowing who she can trust.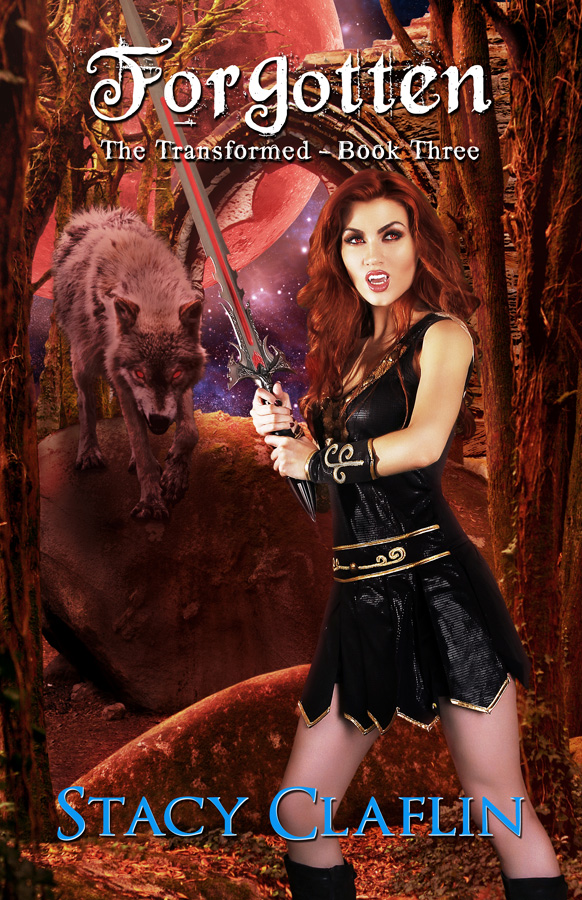 Forgotten is book three in the Transformed series. About the Deception and Betrayal:
Alexis only believes in what can be proven by science…until strange things begin to happen to her that defy explanation. 
When she gets angry light bulbs start exploding and crows begin to follow her. That's only the beginning. What she discovers will test not only her beliefs, but her strength, as she must stand up to one of the most powerful forces in the world.
As the story continues, Alexis learns more about her true identity and destiny. She must make some difficult decisions when her heart refuses to agree with the centuries-old destiny for her life.
Praise for the Transformed Series
"A very entertaining read that kept me on edge…read it almost in one day!" -Uncommon Chick
"I loved too that this book never left me feeling as if I knew what was going to happen next." -A Nagel
"WOW! Great Read!" -A. Fratarcangeli
Excerpt
I rolled over in bed, trying to ignore the alarm. A song was playing that I'd never heard and the bed felt different. I opened one eye and sat up, looking around in shock and horror. I was in my bedroom at my human family's home. But I had gone to sleep in my room in the castle. I should have opened my eyes and found myself there.

Sighing, I turned the alarm off. My room was completely different. Things had been moved around, there were new things that I didn't recognize, and the walls were even a different color. Rubbing my eyes, I tried to figure out what was going on. What was the last thing that I could remember? The memories of the last months at the castle filled my mind….

What had happened? Why couldn't I remember how I'd gotten here?

My dad came in. "What are you still doing in bed?"

I stared at him. He had a new haircut and was wearing new clothes. He didn't usually buy new clothes and he never changed his haircut.

"It's graduation day. You don't have time to waste. You're giving the big speech today," he said, smiling as only a proud dad could.

Graduation? My graduation wasn't for another year and a half! Like my ex-friend, Emma, had said: that was practically forever. "Are you kidding me?"

His face went pale. "No, Alexis. I'm not. Tell me that you haven't forgotten."

How could it be my graduation day? It wasn't even Christmas of my Junior year yet.

"Janet!" my dad called out. "She's having another memory lapse! Come in here!"

A memory lapse? Another memory lapse?