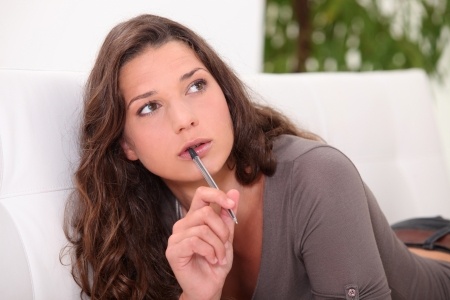 If you've been writing for any length of time, you've probably been asked: "Why do you write?" In fact, you've probably been asked several times.
So…why do you write?
Why do I write?
Well, my friends say I'm a lot happier since I started writing. So, on reason I write is to make myself happy. If I didn't find any joy in it, why bother?
It's something I've always enjoyed. Before I started writing, I told stories. I loved telling stories so much that I wanted them to be real and would usually try to convince the hearer that my story was in fact true. Once, I had a friend convinced that my grandpa had built a robotic unicorn that I would ride when I went to his house.
Once I discovered the joy of writing stories, I went to town with it. I have spiral bound notebooks full of chapter stories I started writing when I was about nine years old. I kept that up until our family got a super-cool green screen computer and I started typing stories on floppy disks. As a teen and preteen, it was very cathartic; an outlet since I tended to keep my emotions to myself.
After I graduated college, I quit writing. I always felt that something was missing, but didn't put two and two together for a long time. Now that I'm back to writing, my friends can see the difference in my happiness.
Anyway, I love to write. It's awesome that people still love to read what I write. When I was in college, I would email chapters to friends, who would turn around and beg me for the next one. I suppose that was my first experience with self publishing!
If I can do this for a living, I would be thrilled. I'm busy with a home business and homeschooling my kids. I get up around 4:15 to write six days a week. I wouldn't do that if I didn't love it.
Why do you write? I'd love to hear from you!
Also, visit Jeff Goins and see what other writers are saying about why they write.
Image credit: auremar / 123RF Stock Photo