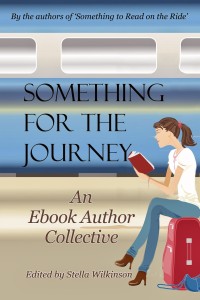 Something for the Journey is the second book in a proposed three book series and is a Charity Anthology, to raise funds for Wallace and Gromit's Grand Appeal, A Children's Hospital Charity.
Suitable for all adult readers from 18 – 80. This book contains 27 stories donated to the book by 19 authors that cover a large range of subjects, from science fiction to  romance, humor and tragedy, every day situations and even a few holiday stories.
I wrote a short story called The Orders, which takes place in the world of my Transformed series.
The collection will be available around Christmas time. Updated: It is already live on Amazon. You can go to What Brick Wall? for more information. You'll also find interviews with many of the authors, myself included.