For this giveaway, you can win two of the above books plus $5 paypal.
Deception is currently a top seller in the vampire suspense category at Amazon, and also on sale for 99c. You can purchase it for less than a dollar and enter to win the other two – a $7.98 value! Plus get $5 Paypal.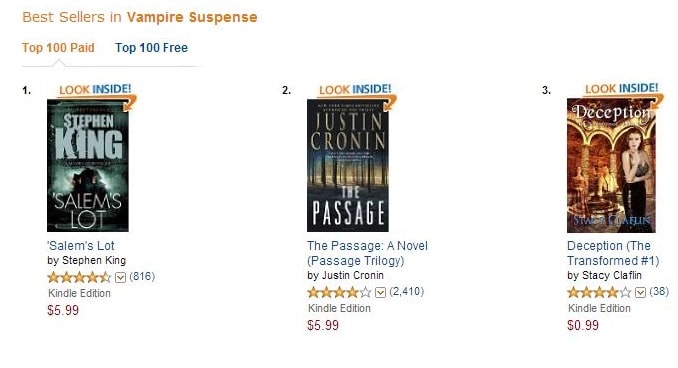 What if your whole life was a lie?
Alexis Ferguson thinks she has everything figured out, but has no idea how wrong she is. Set up on a blind date, she meets a gorgeous stranger and feels that she's known him her entire life, but she has never seen him before. 
He awakens in her long-forgotten dark memories, and now she must face the one who ordered her death years ago. Will she learn to use her strange new powers in time to save herself? Will she let him help her? Should she trust him?
The Giveaway
a Rafflecopter giveaway
The other giveaways on the hop: