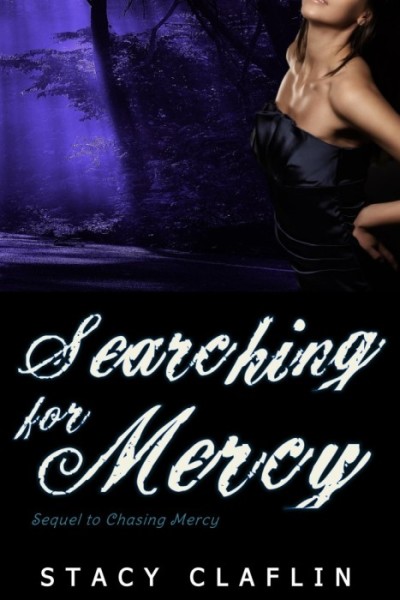 The summer before senior year SHOULD have been the most exciting time of Kit's life.
He found adventure and love after moving to a new town. But his world was turned upside down after discovering a grim secret. 
Mercy disappeared after learning the news. Kit is determined to find her…but does she want to be found?
**This book follows Chasing Mercy and they should be read in order**
Purchase Links: Kindle | Nook | Google | Kobo | Apple
If you haven't read Chasing Mercy…you should read that first. The sequel contains major spoilers.
Book One:

The summer after graduation SHOULD have been the most exciting time of Mercy's life.
Instead, on the way to an exciting overseas trip, she barely survives a tragic accident. As soon as she's released from the hospital, a ghostly hooded figure begins to follow her. Mercy thinks he's angry that she survived the accident.
Her sexy new neighbor, who happens to run a paranormal blog, helps her discover what the hooded figure is hiding. Neither of them are prepared for what they're about to uncover.
"Holy *** I was scared to sleep." -Reading Renee
"Add this novel to that stack of fast-paced and highly unpredictable reads." -Andrea Nagel
"This is right along with all of her books; suspenseful yet a touch of romance with a twist at the end." -Onessia Posey
Purchase: Kindle | Nook | Kobo | Apple | Google
Exciting News

I'm so thrilled…
Deception made it to #3 in the Amazon Vampire store category! (See the screen shot below)
It's on sale for 99c – grab it now if you haven't already and see what the fuss is about.
Share the sale with your friends:
Tweet about it
Share on FB
Pin it