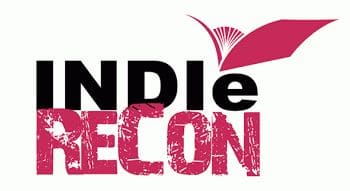 Last year, I learned a lot from IndieRecon and I've been looking forward to this year's event…and it's here today! It's free and it's an invaluable resource. Not only that, but there are chances to win many prizes, including the grand prize: a Kobo reader full of books for you to read, including my debut novel, Deception!
The conference goes from today, Tuesday, February 25th until Thursday, February 27th. There is a long list of fabulous indie authors who will be sharing their secrets of success with us. If it's anything like last year, it's going to be phenomenal!
Don't worry about missing a moment! Everything is being recorded so you can return all year long and learn how to become a better indie author and publisher.
Some of the authors included:
Ali Cross
David Gaughran
Joel Friedlander (The Book Designer)
Jim Kukral (Author Marketing Club)
Joanna Penn
Sean Platt
Susan Kaye Quinn
Johnny B. Truant
David Vandagriff (The Passive Guy)
David Wright
RaShelle Workman
…and many more!
Check out the schedule and get started now!