Clara Erikson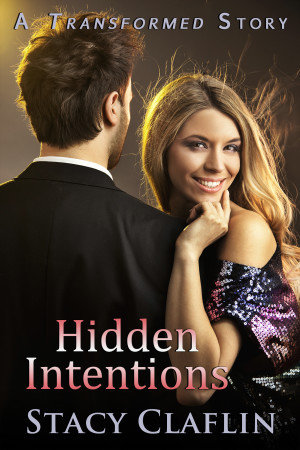 Originally, I chose curses as my "C" word for the A to Z Challenge since yesterday's word was blessings. What could be a better follow up, right? The problem is that there really aren't curses in the Transformed world. There are horrible spells and then there is the act of having blessings stripped from you, as Alexis discovered in Deception. But neither of those are actually curses.
So today we meet Clara Erikson. She's a favorite side character in the series, and soon she's going to have her own standalone novel, Hidden Intentions. I'm writing it for Camp Nanowrimo and my goal is to write it (70,000 words) this month. While I'm also doing this A-Z thing. Yeah, I'm a little…ambitious.
Clara is a natural cousin to Alexis, and they meet in Deception shortly after Alexis discovered the true nature of her adoption. Clara is an interesting and fun character, and her entrance into the series shows that. Here's a peek from Alexis' perspective:
My heart was racing, but not from fear. I took in every sound, every sight, and every smell. I knew that I was being watched from my right and I spun around.

"I know you're there. Show yourself!" I demanded.

Silence.

"I said make yourself known!"

Footsteps.

I turned slightly to my right again and saw a girl mostly behind a tree. I almost sighed in relief, but didn't dare let my guard down. I had no idea who she was or why she was so deep in the woods, alone.

"Who are you?"

She stepped out from behind the tree and took a few steps toward me. She looked at me for a minute. "I'm Clara."

"My cousin?"
Clara is instrumental in helping Alexis understand her new life—the one she was born into, but was ripped away from her at a young age. With so many deceptions and betrayals in Alexis' life, Clara is the often the only one who will tell her what's really going on. She's real and cuts to the chase.
Not that she's perfect. Clara has secrets of her own, but she's not keeping them from Alexis. While helping Alexis, Clara ended up falling in love with a human. Not wanting to scare him away, she kept her true nature a secret, but then it became harder to keep it from him.  That's where her own story comes in:
Fun-loving Clara is keeping a dark and deadly secret from William, the love of her life.
Not because she wants to hide things from him, but because her story is so unbelievable he will probably think she's crazy.
If she tells him, she could lose him. If she doesn't tell him, she will.
Want to be alerted when it's published? Sign up for book updates.
Meet Clara now in Deception ~or~ read Fallen (the prequel) for free. (Fallen is the story of Clara's sister, Samantha.)
(This is the third post in my A to Z Challenge.)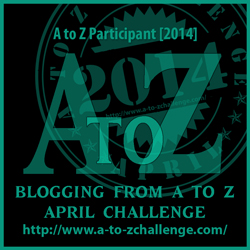 Witch image by: Javmorcas