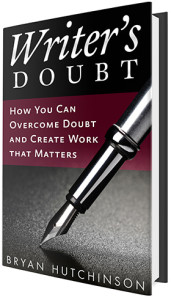 My Review (5 Stars)
Do you need writing encouragement? Whether you're feeling the pinch of writer's block, insecurity, or just a lack of inspiration, Writer's Doubt will act as your cheerleader.
Just pick it up and read a few pages, you'll find yourself inspired. The way that Bryan writes, it feels as though he's speaking directly you, cheering you on. Even though I'm not at a place of doubt in my writing, I was inspired to write even more. I became excited about writing even more than I already am.
When I do get to a point where I need a boost of inspiration (we all get there sometimes!) I'm going to open Writer's Doubt and choose a chapter that I need. One of my favorite parts was where Bryan tells us that our first drafts aren't garbage. Sure, they're going to need work, but we don't suck. I couldn't agree more.
I highly recommend this book to all writers!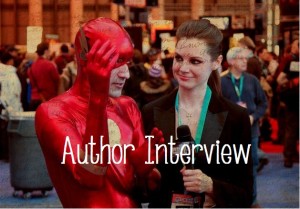 Bryan Hutchinson is the founder of the popular writing blog,
Positive Writer
, and he's written a new book titled "
Writer's Doubt
." Writer's Doubt is such a unique book about struggling with and overcoming self-doubt that I've asked Bryan if he would answer some questions for us.
Bryan, "Writer's Doubt" reads like a memoir, but is filled with practical strategies, references and additional resources for readers to use after they've finished the book. It seems like a hybrid of sorts, and it works. Why did you write it this way?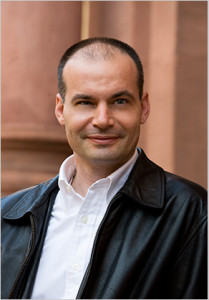 Thank you, Stacy.
I initially began the book to share my writing journey, to chronicle how I became a writer and wrote my first book. At least that's what I thought I was writing about when I started. I shared my journey, but it soon became evident that I was writing about something deeper. I was writing about doubt. All of my life I have lived in fear of failure, in fear of getting "caught" for not being good enough and in fear of just being embarrassed. Doubt owned me. But despite the overwhelming power doubt had over me I found ways to overcome it, to write anyway and put myself out there. So how did I do that? How did I overcome doubt? That was the real story I needed to write about. It didn't "just" happen overnight, it took lots of work and there was a unique method to the madness. "Writer's Doubt" is that story.
It's quite impactful as a memoir, but as you said there are specific methods you share and they are spelled out in checklists of practical strategies. Why did you include the checklists?
The story part needed to be told, but I think it was equally important to break down the story and provide the most useful bits of information as separate bullet points for quick and easy reference. If there's one thing I don't like about reading a book with so much information is the need to go back and search for specific information, so I wanted to make it as easy for readers as I possibly could and add as much additional information as I could in a practical way.
About additional information, you provide several bonus chapters about blogging, publishing and marketing. Why did you include those chapters?
Overcoming doubt in any endeavor is about taking action. You haven't overcome doubt if you're not taking action, so I felt it was very important to include information that would help readers take action using what I had already shared in the book prior to those chapters. And to be honest, I've learned quite a lot about blogging, self-publishing and marketing over the years since I published my first book and started my first blog and I wanted to share those experiences, too.
Why did you self-publish "Writer's Doubt?" It seems to be a book that would do well with a traditional publisher and is competitive with such titles as "The War of Art" by Stephen Pressfield and "The Dip" by Seth Godin.
I always planned on self-publishing this book. Self-publishing has come a long way and it's now possible to reach just as many readers with self-publishing as with traditional publishing. I am not the type of person who will seek out a publisher or wait to be picked. There was a time when I was, but that was just me stalling and giving in to doubt, as I described in the book. I think this is a choice every individual needs to make, but for me I will no longer seek out traditional publishers for my work. If they inquiry with me I'll consider any offers, but I won't make a concerted effort to seek them out. That could change, but I don't think it will and honestly, as a former book store manager, I don't think it's absolutely necessary any more.
What do you think is the most important aspect of writing and self-publishing a book?
Choosing to self-publish is one thing, but you need a way to reach people and the internet can provide that way for those willing to build their own platform. A blog is a great way to do that. Whether you're a great writer or not, doesn't matter as much as having a platform to share your work. I consider a blog a must for the modern author.
Thanks Bryan! How can readers find you?
Thank you, Stacy. I enjoyed answer the questions. Your readers can find me on my blog at www.positivewriter.com and on Facebook at http://www.facebook.com/positivewriter and Twitter @adderworld
Find Writer's Doubt at Amazon.

Interview image by DiddyOh