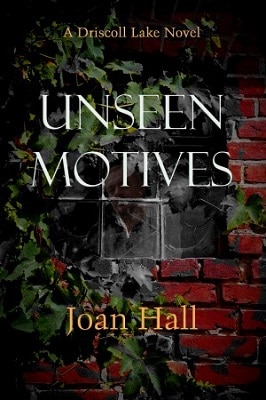 About Unseen Motives
Things aren't always as they seem…
Stephanie Harris is no stranger to mystery and suspense. The author of several best-selling thrillers returns to her hometown of Driscoll Lake twenty years after her father's suicide when her great-aunt Helen dies.
She hopes to settle Helen's affairs as quickly as possible and leave behind the place where she suffered so much heartache. Soon after her arrival, Stephanie stumbles upon information that leads her to believe that all is not as it seems.
When she digs deeper into secrets long buried, she begins to receive warning notes and mysterious phone calls. The threats soon escalate into deliberate attempts to harm her. Stephanie soon finds herself caught in a web of deceit and danger.
Who doesn't want her to stay? And why? What are they afraid she'll learn?
Undaunted, Stephanie searches for clues about the scandal surrounding her father's death. But discovering the truth places her in the path of a cold-blooded killer.
The Interview
Welcome Joan! I'm so glad to have you here today. 
What's your story?
Unseen Motives is a suspense/mystery about a young woman who returns to her hometown twenty years after her father's apparent suicide. While there, she discovers that things related to his death were not as they seemed. She sets out to learn the truth, but doing so places her in danger.
How did you get into writing?
I wanted to be a writer since I was ten years old. I dabbled in writing and even wrote a short novel when I was seventeen. I didn't do anything with it and put aside my dream for a long time, partially because of fear that I would never be good enough. A few years ago, I shared my desire to write with another writer at my church. I sent her a short inspirational piece, and she published it on our church's blog. From there I started writing longer articles, but my desire was always to write fiction.
What advice do you have for aspiring authors?
Write what makes you happy. Don't worry about the genre and don't be crippled by listening to what other people "think" you should write. That's not to say don't listen to wise advice, but you'll never go anywhere if you feel you're being forced to write something that doesn't interest you.
What are you working on now?
I've just started the second book of the Driscoll Lake Series, Unknown Reasons. I plan to publish it in the summer.
What has been the most challenging part of publishing or marketing your book?
Just doing it. Part of that comes from lingering self-doubt that threatens to creep in. As far as marketing, I'm still in the learning process.
What has been your favorite part?
Seeing this project finally completed and available for sale. This book took a lot longer than expected, partly because I shelved the idea several times before committing to finishing it. Also, hearing readers say how much they enjoyed the story.
Who are your favorite authors?
I've been a fan of Mary Higgins-Clark since I read her debut novel Where Are the Children. It's probably because of reading her books that I decided to write suspense novels. I also like John Grisham and Agatha Christie.
What gave you the idea for your current work?
There is a scene in the book where a character sees something that she can't easily explain. That idea came from a personal experience when I was a teenager. I'll not say I saw a ghost, but to this day can't explain who or what I saw. I took that and started to think, "What if…"
If you could be any character in the book, which one would you be?
My main character, Stephanie. She's a NYT best-selling author. What writer wouldn't want to be in her shoes?
What other books have you written and/or are working on for the future?
I wrote a novella titled The Stranger. It's more mainstream fiction/family relationships, but there is an element of suspense. It's free on Amazon and other retailers. I also contributed short stories to three anthologies last year—two of the stories were mysteries and the other a Christmas story set in the 1970s.
What's your favorite quote?
Vincent Van Gogh once said, "If you hear a voice within you that says, 'You cannot paint' then by all means paint and that voice will be silenced." I apply it to writing. Write and that voice of self-doubt will be silenced.
What's your favorite supernatural creature?
Growing up I was a big fan of the TV show Dark Shadows. It was a gothic soap opera, which gained a cult-like following with the introduction of Barnabas Collins, a vampire. So I would have to say vampires.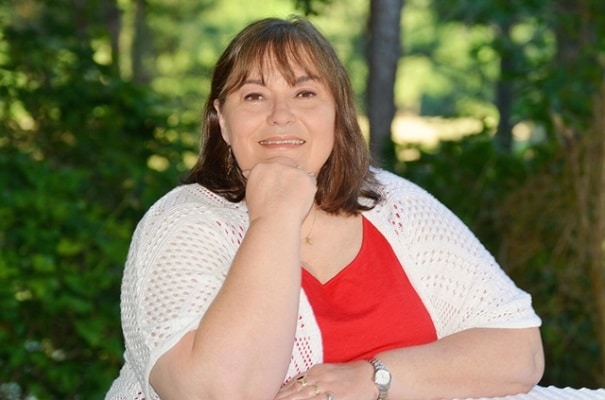 About Joan Hall
Joan Hall has always enjoyed a good story. Some of her earliest memories are of her mother telling stories of family history and folklore. Joan developed a love of reading, frequented the school library, and spent countless hours immersed within the pages of books.
At age ten, she realized she wanted to become a writer and began to scribble stories on pieces of paper. At age seventeen, she wrote a short novel and started writing another one. After high school, she set aside her desire to become an author for several years. However, the passion for writing never left her.
Joan likes to create character-driven fiction with strong, determined female leads and male characters that are somewhat of an enigma. Her favorite genre is mystery and suspense—often with a touch of romance.
When she's not writing, Joan likes to take nature walks, explore old cemeteries, and visit America's National Parks and historical sites. She and her husband live in Texas with their two cats and a dog.
Unseen Motives purchase link: https://www.books2read.com/u/bxgrWP
Website: http://joanhall.net