To celebrate the release of Bayside Promises, I'm giving away the necklace from the book, three paperbacks (winner's choice!) and a heavenly-scented candle!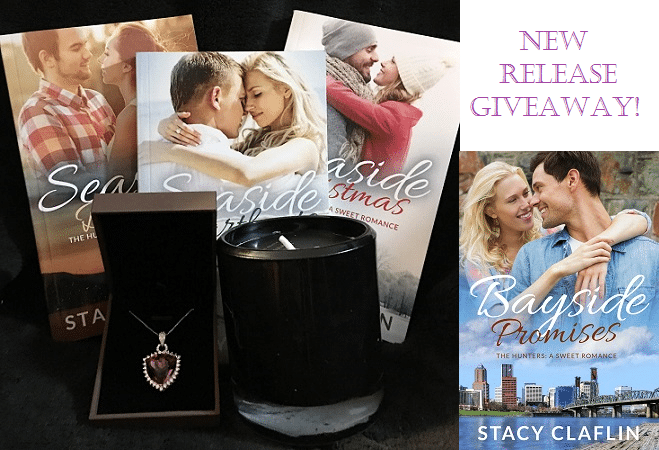 About Bayside Promises
She's wounded. He's driven. Could they be exactly what the other needs?
Ten years earlier, Haley Faraway fled home without looking back. After her father's death, she reluctantly returns to Enchantment Bay to help her mom and sister. Painful memories haunt her, and Haley finds herself pouring her heart out to the one person she least expected—the impossibly gorgeous, albeit short-tempered, Sullivan Hunter.
Sullivan wants nothing more than to focus on his newly-acquired realty business. But when Haley comes back to town, he can't deny his attraction to her. After a string of bad relationships with gold-digging women, she's a breath of fresh air. Or is she? Just as he begins to get comfortable with their burgeoning relationship, he discovers she's a realtor, too. His temper gets the best of him as he suspects he's being used by yet another woman.
Every time Haley and Sullivan clear one hurdle, another looms larger in their path and they push each other away. Can they move on from from their painful pasts and find love—or are they doomed to repeat old mistakes?
Available at your favorite retailer! 
Just look at this necklace!! 💕(It's even more stunning in person!)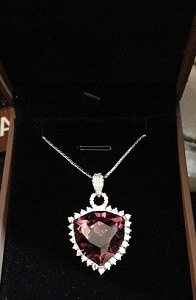 ENTER TO WIN: