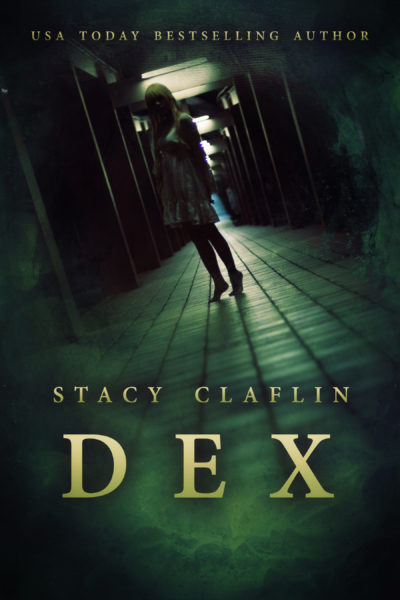 Coming October 13, 2017
Pre-Order Today: Amazon | Apple | Kobo | Nook | Google Play
What would it be like if zombies had taken over the world two generations ago?
Much more than a zombie book…
Dex is a story of heart and family mixed with thrills, chills, and scares!
"It is completely different that anything I have ever read about zombies. You created fantastic tension throughout the story and kept me wanting to read more. I really enjoyed reading this."
–Shelly M, beta reader
A world of mindless zombies. A lone traveler kills to stay alive. To survive a new threat, his only choices are trust or death…
Dex fears humans more than the hordes of wandering undead. After 11 years in survival mode, he's learned how to fight the wandering killers. But humans are unpredictable, and in the chaotic ruins of civilization, one unplanned move can get you killed…
After an attack by the zombified version of a beloved family member, Dex resolves to travel back to his hometown. As he searches for surviving friends and family, he encounters a new breed of wanderer… less grotesque, but just as hungry for flesh…
To combat the new enemy, Dex must re-learn how to trust his fellow travelers. If he fails, he has no chance of reaching his hometown alive…
Dex is a post-apocalyptic zombie adventure with both thrills and heart. If you like tales of undead survival, compelling characters, and new twists on classic horror, then you'll love Stacy Claflin's edge-of-your-seat thriller.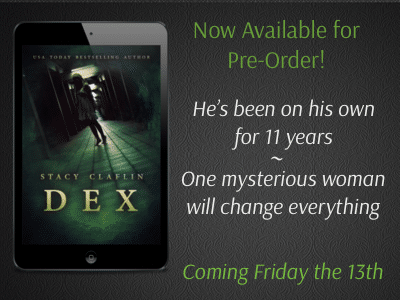 Pre-Order Today: Amazon | Apple | Kobo | Nook
While you're waiting
I've written two short stories featuring Dex. Readers have enjoyed both, and have been asking when Dex will get his own book. The good news is that it will be here in October!
You can read the two short stories if you haven't already. They're in my collection Tiny Bites:
Monsters
Dex has grown up in a world where monsters are real. Or at least that's what he's been told for all of his young life. He's determined to find out the truth… even if it kills him.
Wanderers
Wanderers is the second part of Monsters. If I said any more, it would spoil the first story…
---