Big News for the Mercy series:
New Name, New Cover, and more!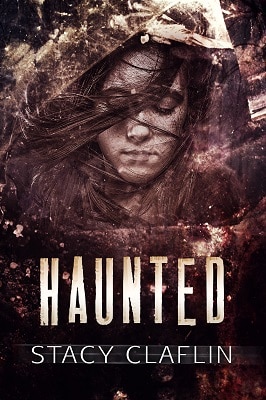 Part three is coming out in early to mid 2016 AND will be combined in one new volume with the first two parts.
Parts one and two will be revised and re-edited
In the meantime, you can still purchase the first two parts or read them in Kindle Unlimited.
Chasing Mercy
The summer after graduation SHOULD have been the most exciting time of Mercy's life.
Instead, on the way to an exciting overseas trip, she barely survives a tragic accident. As soon as she's released from the hospital, a ghostly hooded figure begins to follow her. Mercy thinks he's angry that she survived the accident.
Her sexy new neighbor, who happens to run a paranormal blog, helps her discover what the hooded figure is hiding. Neither of them are prepared for what they're about to uncover.
Searching for Mercy
It SHOULD have been the most exciting time of Kit's life.
It was the summer before his senior year, but nothing was going according to plan. He found adventure and love after moving to a new town. But his world was turned upside down after discovering a grim secret. 
Mercy disappeared after learning the news. Kit is determined to find her…but does she want to be found?
**Searching for Mercy follows Chasing Mercy. They should be read in order**
What people are saying about the Mercy series….
"Holy *** I was scared to sleep." -Reading Renee
"Add this novel to that stack of fast-paced and highly unpredictable reads." -Andrea Nagel
"This is right along with all of her books; suspenseful yet a touch of romance with a twist at the end." -Onessia Posey
"Overall, awesome book and I can't wait to read the next book in the series! Need to know what happens next." -Stephanie Jade
"As with all Claflin's books that are part of a series, I read it and I wanted more." -Writester
"I desperately want to read the next book" -Patricia Hines