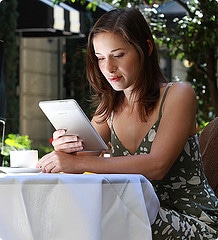 Submitting Reviews
*Update: My "To Be Read" pile is a mile high. Feel free to submit a request if you have a book in one of my preferred genres (listed below) although I have no guarantees that I will be able to review your book.*
I love indies!
Submit your book for me to review on the form at the bottom of this page.
Once the review has been approved, you can send the kindle file through email.
If you have not heard from me within a week of submitting your review please use the contact form to contact me.
I will post a review on my blog and up to two other places: Amazon, Good Reads or Barnes and Noble. If you have another preference, you can ask. I may or may not be able to post a review onto other sites.
My reviews are unbiased and honest. I do not accept payment for reviews.
*I won't usually post a review of a book I don't enjoy, which is why most of my reviews are 4-5 stars.*
My preferred genres are:
Young Adult (YA)
Paranormal Romance
Romantic Suspense
Post Apocalyptic
I will not review erotica or erotic romance. I probably won't ever turn down a request for a vampire book – I heart vampires: good, bad, and even sparkly!
The file you send should be in the .mobi (Kindle)  format so that I can read it only my Kindle. I will accept a PDF if you can't provide an mobi file. All files will be kept safe with me and never forwarded to anyone. I am an author and understand the importance of this.
Review Request Form
I am temporarily removing the form due to the massive abuse by spammers recently. Please use my contact form.
Image by goXunuReviews